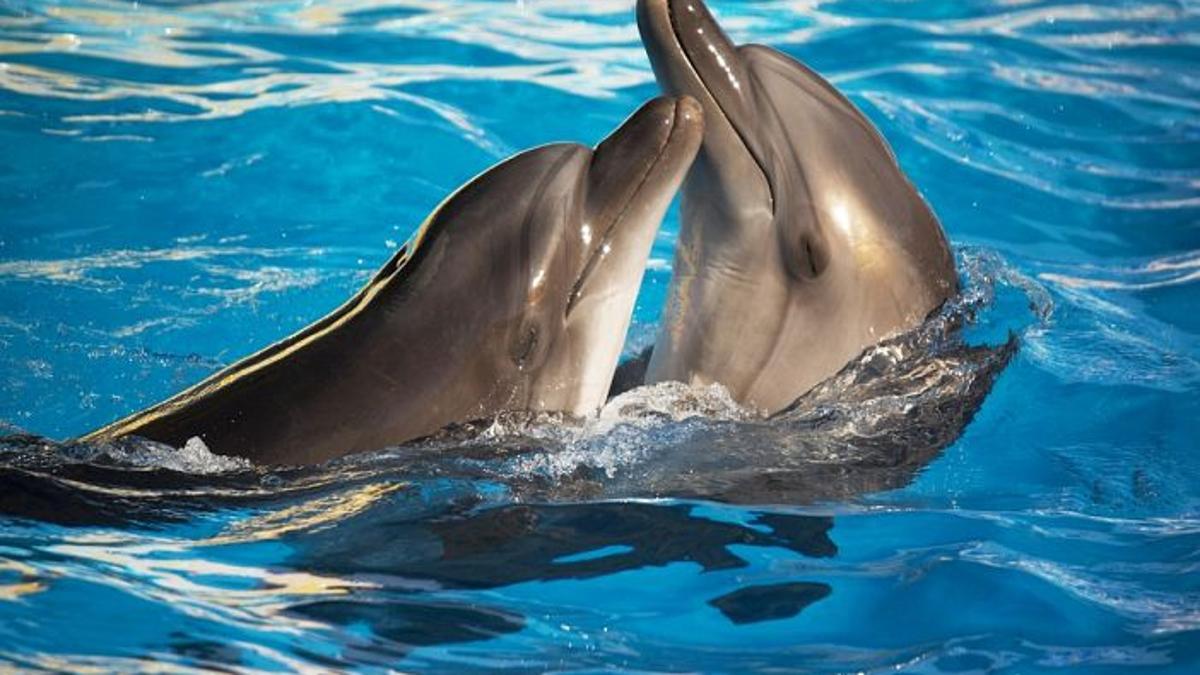 Fill up your Phuket's holidays with adorable time by visiting the local DOLPHIN PARK in PHUKET where you can enjoy with fantastic dolphins show! With loads of quirky tricks up their fins, these intelligent creatures will surely make you fall in love with them more! It is an amazing place where you can see dolphins so close. Dolphins are the faithful friends of human.
Programs and prices
Click any tour name to see more details
Regular seats (the 5th-7th rows)

No guide
Deluxe seats (the 3d-4th rows)

No guide

No guide

No guide
Swimming with dolphins from 6 years old

No guide
Photos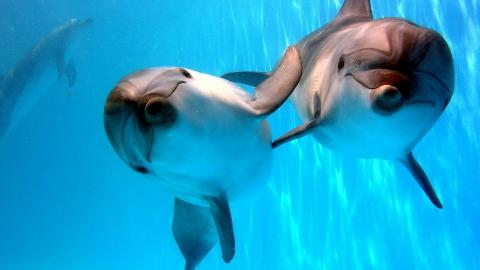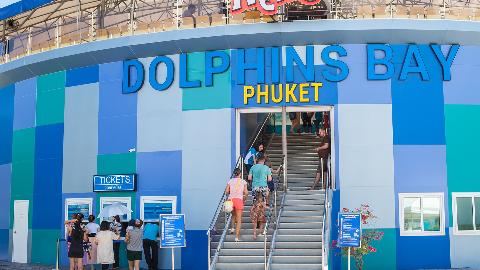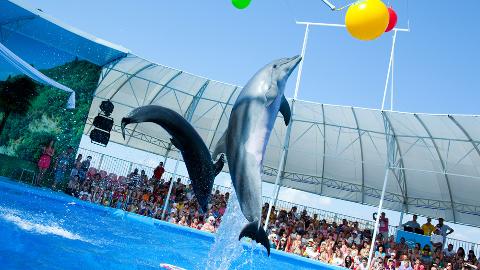 Additional
Include
Not include
Transfer

Photo with dolphin
What to bring
Photo and video cameras
Money for souvenirs and tips
Tour details
Also, all the flipper fun, you can interact with cute navy seals who know how to 'Wai' the Thai style! These funny creatures love taking the seats in the crowd and greet all audiences with their playful and fun-loving character. At the end of the show, you also can take some great flipping pictures with these loving and gentle creatures.
PHUKET DOLPNIH SHOW REVIEW SAYS: "Visit the only dolphinarium in Phuket and get ready to be amazed by these intelligent and playful marine inhabitants!" Loved by professional trainers, you can witness the deep bond that is shared between them. Ringing bells, painting, juggling, balancing balls, and jumping through hula hoops are just some of the many tricks these flippers perform in hour show that awaits you.
NEMO DOLPHINS BAY working schedule allows you to visit it at your convenient time:
Monday: day off
Tuesday – Sunday: Beginning at 11:00, 14:00 and 17:00
Also, availability to choose a more comfortable seat zone for you to enjoy the show:
• Regular Seat
• Deluxe Seat
• VIP Seat
• VVIP Seat
Additionally fun ( after the show )
• Swimming or Diving with Dolphins
DOLPHIN SHOW in PHUKET is an opportunity to look at the magnificent stunts of marine inhabitants, and after that - get to know them closer. Book a tour to the dolphinarium - you and your child will surely enjoy it.

---
Recommended tours
---
Reviews
---
0 feedbacks
---